You may visit
Global Community Of Local Listings.
You may visit
Global Commune Of Business Listings.
You may visit
Global Consortium Of Regional Listings.
You are in tripodot.org Global Comity Of Organisations.
Global Comity Of Organisations
This is a website of
TRIPODOT
Global Communities Of Listings
        Truly global presence and responsibility.
        They have a Charter. Their buzzwords are 'Corporate Social Responsibility' and the like. Herein also, the big fish eat the small fish. This League has games of its own, with many a boardroom battle. They may help governments, if they so wish. They can mobilize and initiate movements around themselves. They like to get listed in Stock Exchanges. A global brand is what they are – that sums it up.
        These are national representatives with global presences or aspirations. They are organizations, industries, large business houses, government departments, NGOs, charitable societies, social welfare groups and the like. Go to your chosen country, click on the type of organisation you wish to deal with and view listings registered with us. You may add yours too in your Country Page. You're most welcome.
        A global networking platform like this compels us to display sheen ourselves. We shall live up to it.
        Move over, espionage, scotch and whatever else, aye? Spirit up your intention to be the first ones to interact with 'other life' from anywhere across our Solar System and the Universe beyond. So there's other wordly task at hand – real serious issues here, hmm..? Globe-trotter for now! Pick your choice. There's international variety here at least. Your navigation begins from next page. Click Earth.
Other planets have not been mentioned, even though we'd like to. Time, the great churner, shall reveal changes. Let's make do with planet Earth presently. When you make contact with aliens, and when we are forced to colonize other planets, you'll see reasons about the structure of this site. Anyway, it had to keep up with the existing framework. Aliens and other planets are too far in into the future maybe, but guess what, we're like that only. You do something, you do it complete.
<![if !vml]>

<![endif]>                                            <![if !vml]>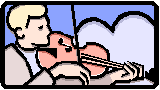 <![endif]>                                            <![if !vml]>

<![endif]>
# All the Listings are the sole responsibility of the Listees. The owners/proprietors/providers of the website do not undertake responsibility for the genuineness of the listee's listing. Any listing can be terminated by the owners/providers of the website without assigning any reason whatsoever at any time and without informing the listee. All payments made to Tripodot or tripodot.org by listees for listings are non-refundable. Please make a wise choice of 'listing type' before ordering. The listing shall be terminated/removed in only those cases, however, where it is found/discovered to the full satisfaction of the owners of the website that the listing was incorrect in one or more of any respect/aspect of itself.
# It is our constant endeavour to provide the highest levels of service. However, Tripodot and tripodot.org are not providing guarantee or warranty of any kind which includes power failures, security, war, vandalism, acts of God, civil strife, strikes, any unforeseen restriction, disasters-natural or man-made, damage, destruction, negligence or abandonment or any other ravages.
# We ourselves desire maximum uptime. Domain Registrar and Web Host Service Provider selection is carefully dwelt upon. Having said that, it is well known that 'the internet is a virtual environment controlled by electronic devices'. Therefore, the services are provided 'as is'. There is no guarantee or warranty towards uptime. Once again, there is no guarantee or warranty service towards network failures, database and programming losses, server failures or any other related issue.
You may read the
at the bottom of this page.
Presently, only Earth is linked. Outer Space forays and anticipated developments are persuasive factors for the site's structure. Of course, you may differ.